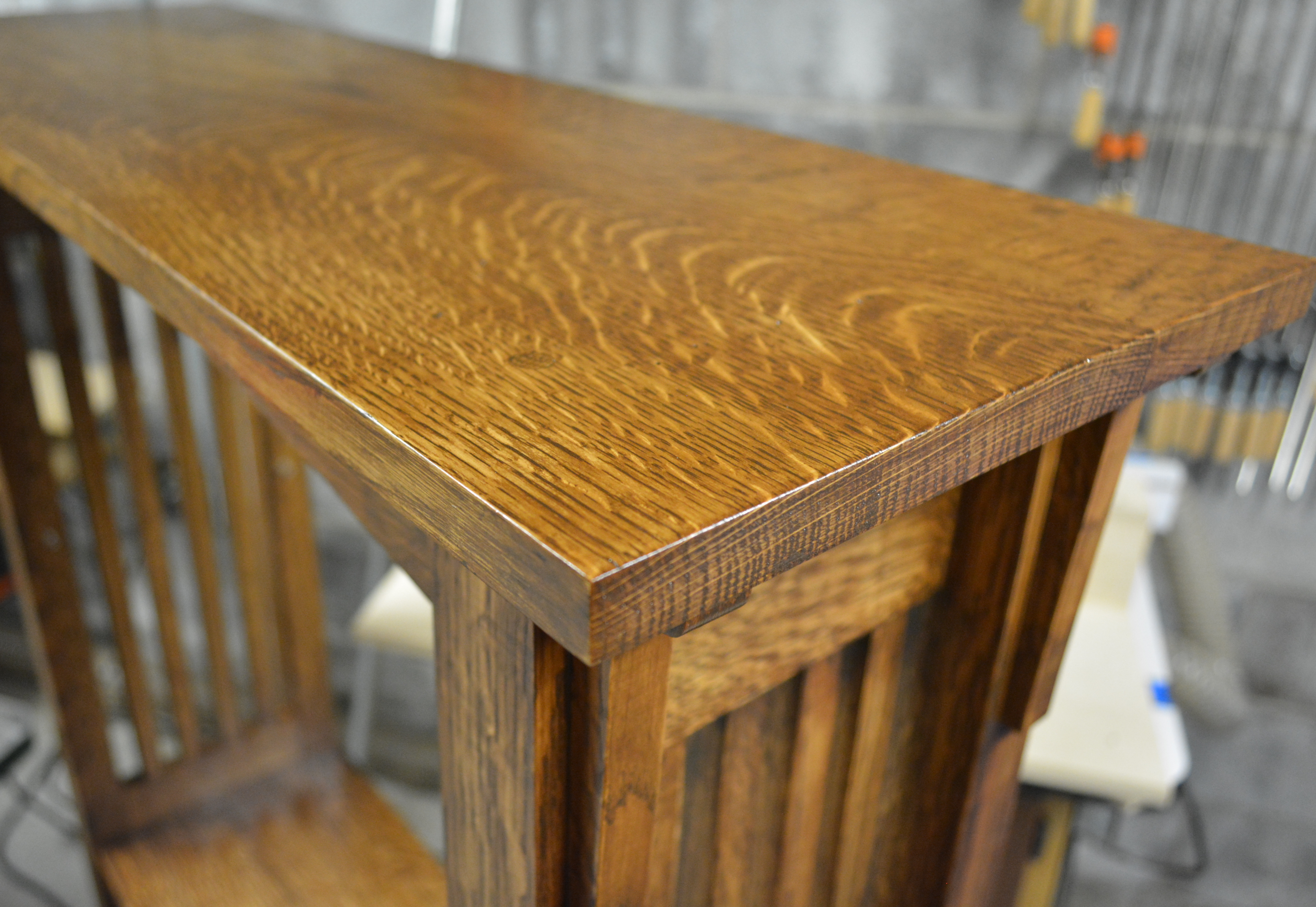 I have been wanting/needing a bookcase for a while. This simple one was designed in the Mission/Arts and Crafts style.
Two were made, each in white oak. The first is finished using the same finish used in my other white oak pieces. The second is in a Stickley type finish involving double staining or glazing.
The steps to make them are detailed in the video series.
You can download the file here: