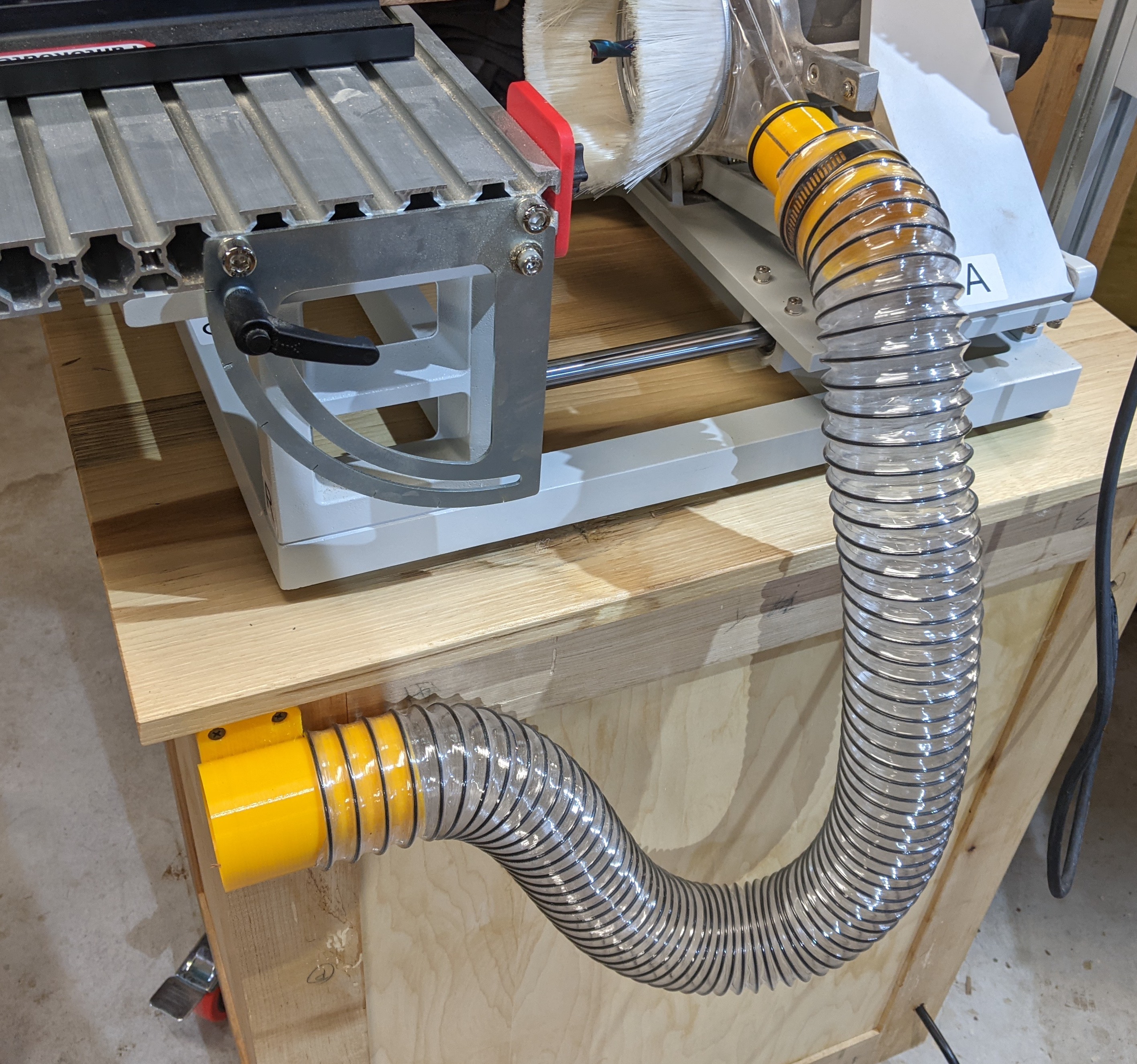 I love my PantoRouter. My only gripe is the dust collection. The fitting on the router dust shield is not standard and the supplied hose is also not a standard size. Though they are effective and high quality, I am always struggling to connect the dust PantoRouter to my dust collection system.
A little bit of design work and the problem is solved. The connection shown fits securely to the PantoRouter and allows the connection of a standard 2 1/2″ dust hose.
Also shown is a mount so that the connection to the PantoRouter can remain affixed and the cart that the router stays on can be connected when needed.
There are three files included in the linked zip. The first is PantaRoutertoFlex-v5.stl. This is the adapter for the router. The second is FlextoSVFemaleMount-v5.stl. This is the mount plate that connects to the flex hose coming from the router to the base cabinet. The final is SVtoFlex-v1.stl. This fits on the end of a 2 1/2″ dust hose to connect to the mount plate (or any other Shop Vac accessory). I use the Shop Vac sizing for my 2 1/2″ suction equipment as it is a good standard, provide hand tools that work (floor vacuum, dust want, brush etc).
The Files are linked below as well as a short video that shows how the fittings were made and used.