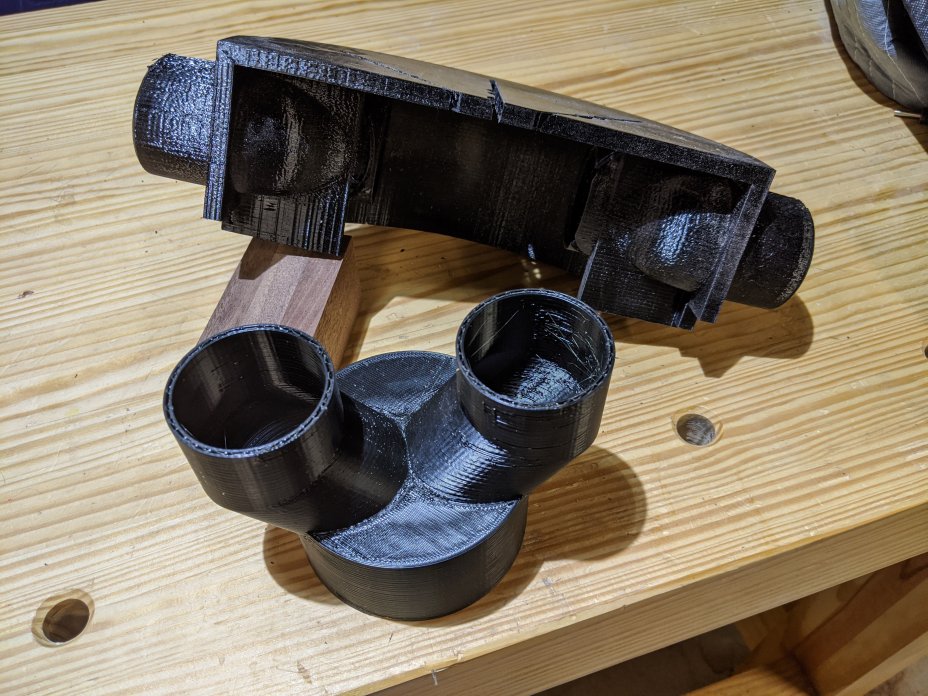 I needed a way to improve the dust collection on my Dewalt sliding miter saw. It is the saw used in the miter saw station build. My problem was that in order to mount the saw with some room left on the bench, the build in dust collection had to be removed.
I started by designing a prototype in SketchUp. The first prototype worked well, but could be improved by using more of the 4″ dust collection system. I redesigned it to use two 2.5″ ports, split off of the 4″ line.
This prototype worked fantastic, but kept the saw from turning to 45 degrees. Back to the drawing board!
The final prototype was done in Fusion360 and moved the 2.5″ dust ports forward and added better wings to catch as much of the sawdust as possible.
It works well. I printed the final out of PETG, using stronger settings than normal, resulting in a 28 hour print time.