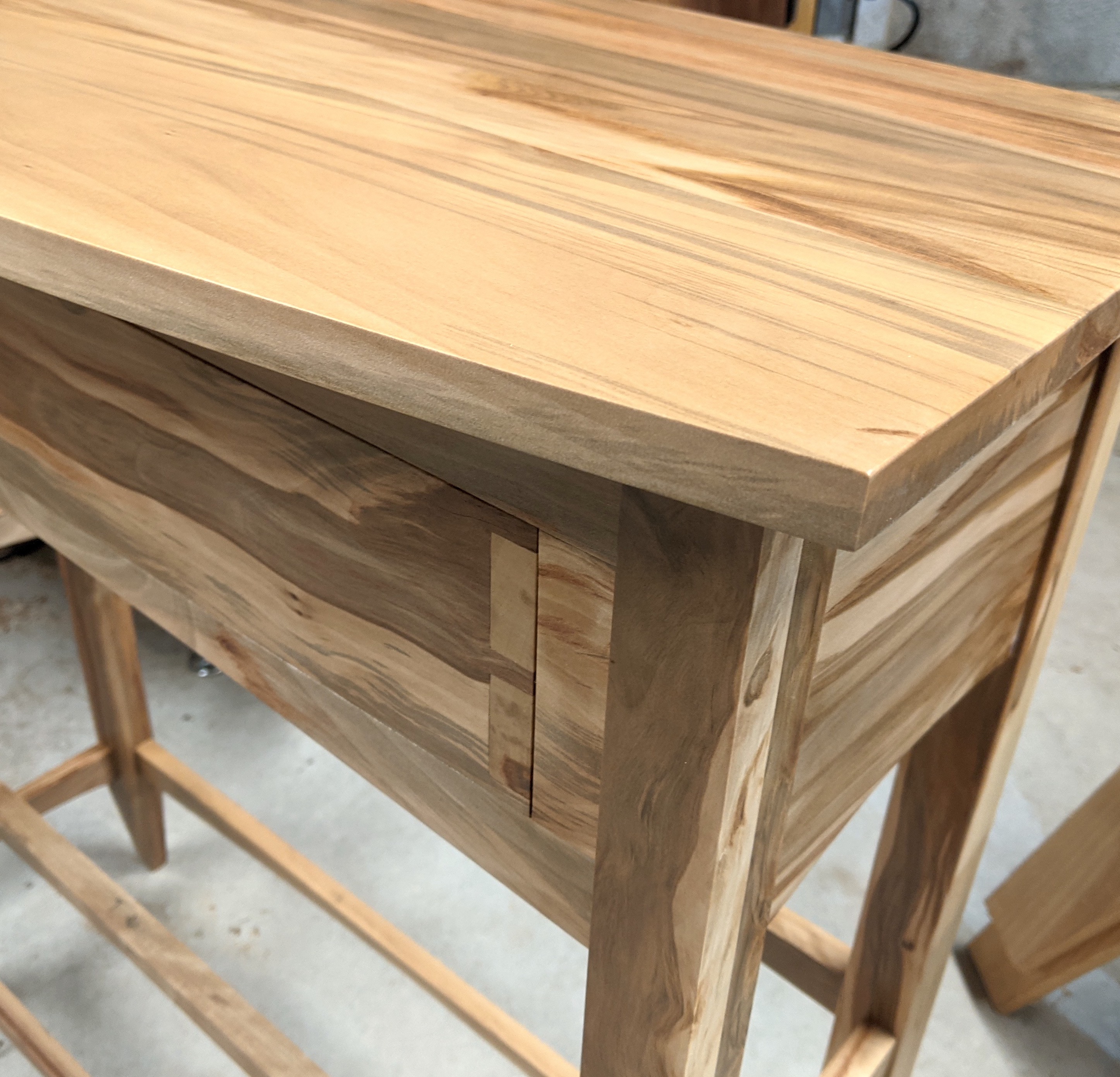 Gum wood is an odd throwback. It was popular leading up to the 1920's. I has wild grain and a shifting pattern of colors that rapidly and without any predictability go from vanillas to rusts and chocolates.
That shifting grain was its downfall though as it is difficult to work with traditional power tools. Modern planers and joiners would go with the grain then against and as power equipment was adopted more universally, it was used less and less.
It was also more or less a local wood, a person of modest means' wood.
I came across a stack of wet gum wood at a local saw mill. It was free along with a load of hickory I was buying. In North Carolina gum is usually destined for the paper mill or the wood stove. This miller sawed up a stack to pass the time and as it was free, I thought I would put it to good use.
This project is a simple entry or sofa table with clean thinned out lines and curved rails and top/selves.
In addition to the images, I have a video that goes into great detail. The project features a PantoRouter, but you could make the mortise and tenon joints using many other methods. With 32 of them, I chose the best route I had.