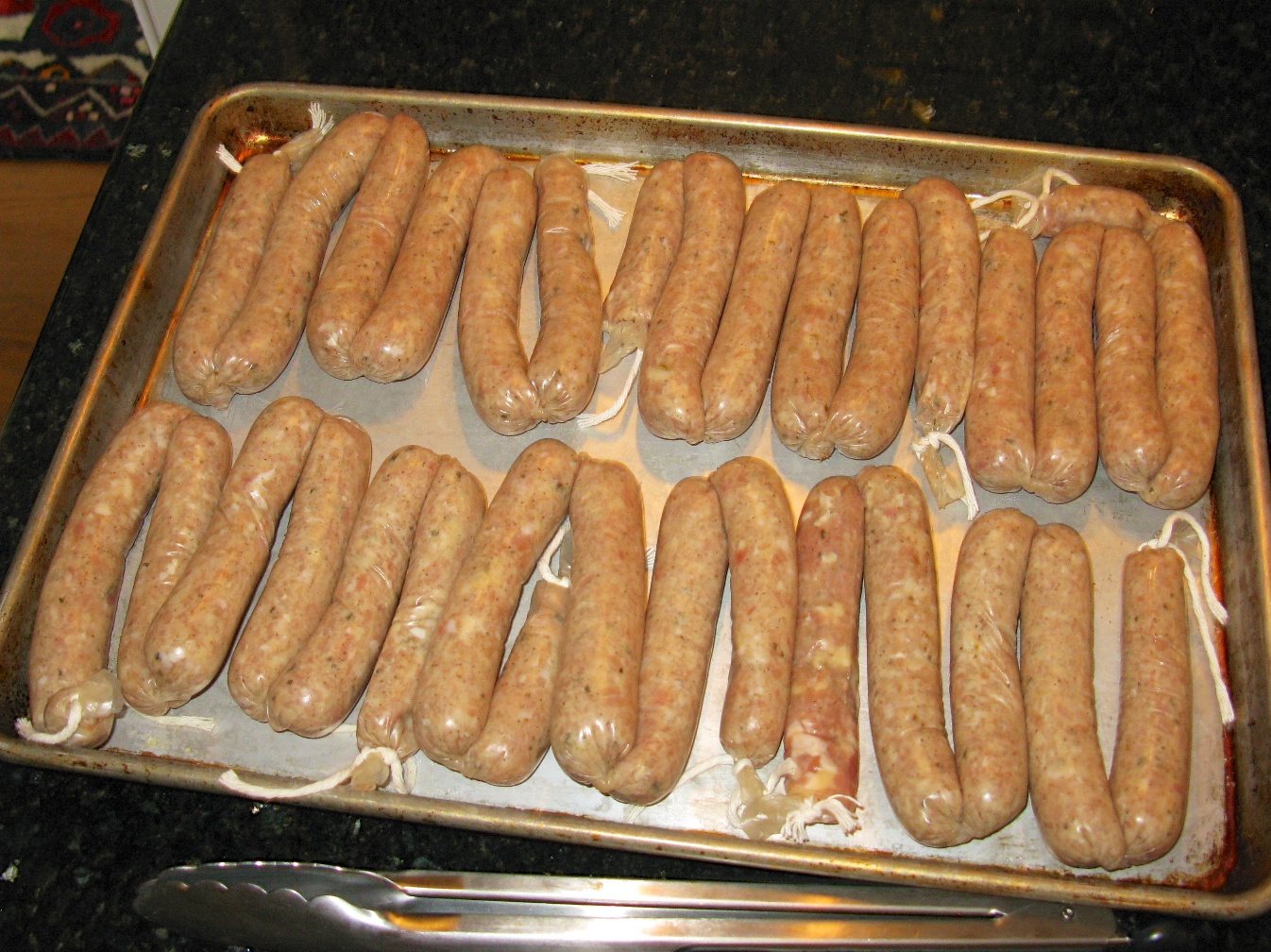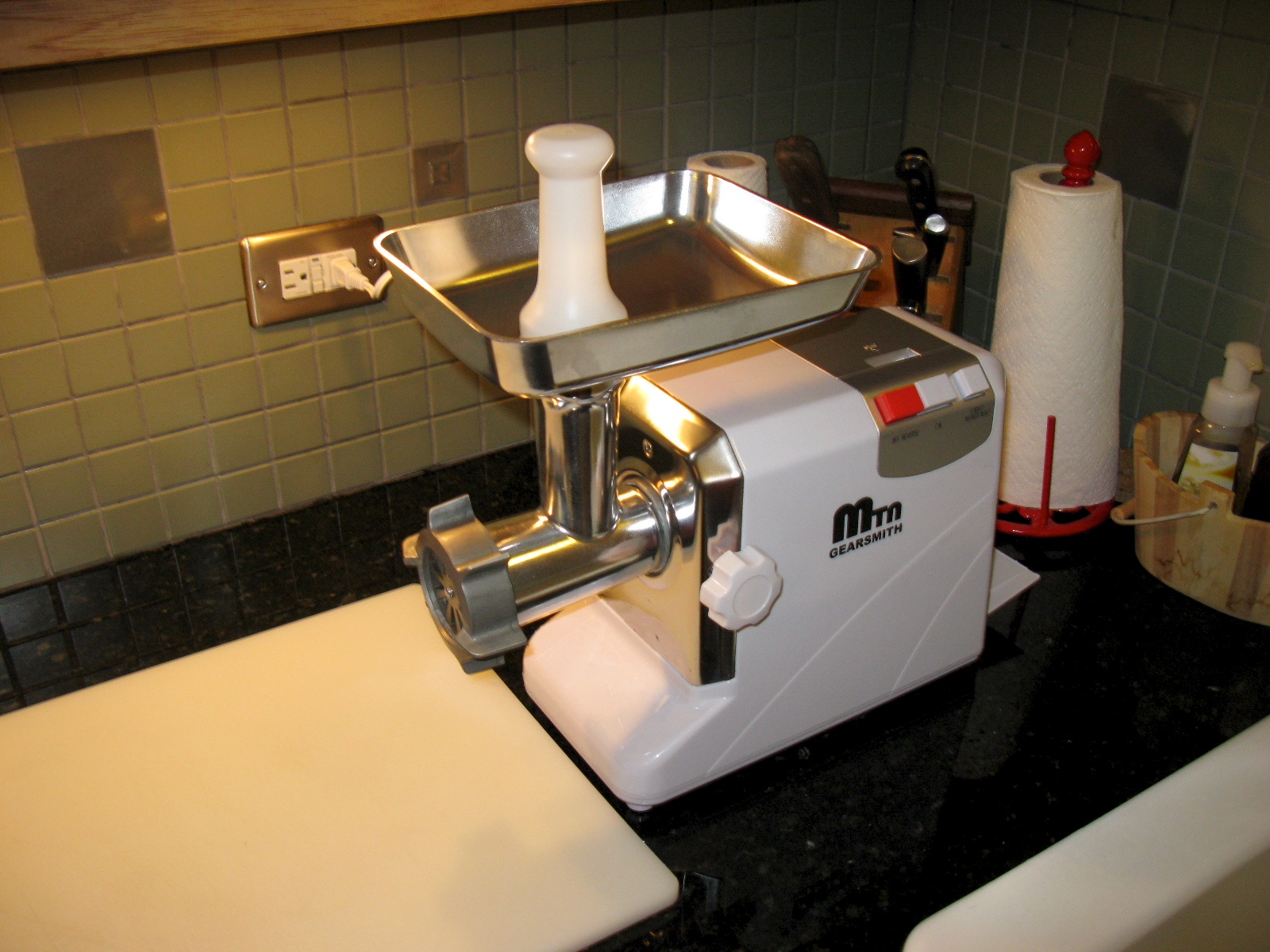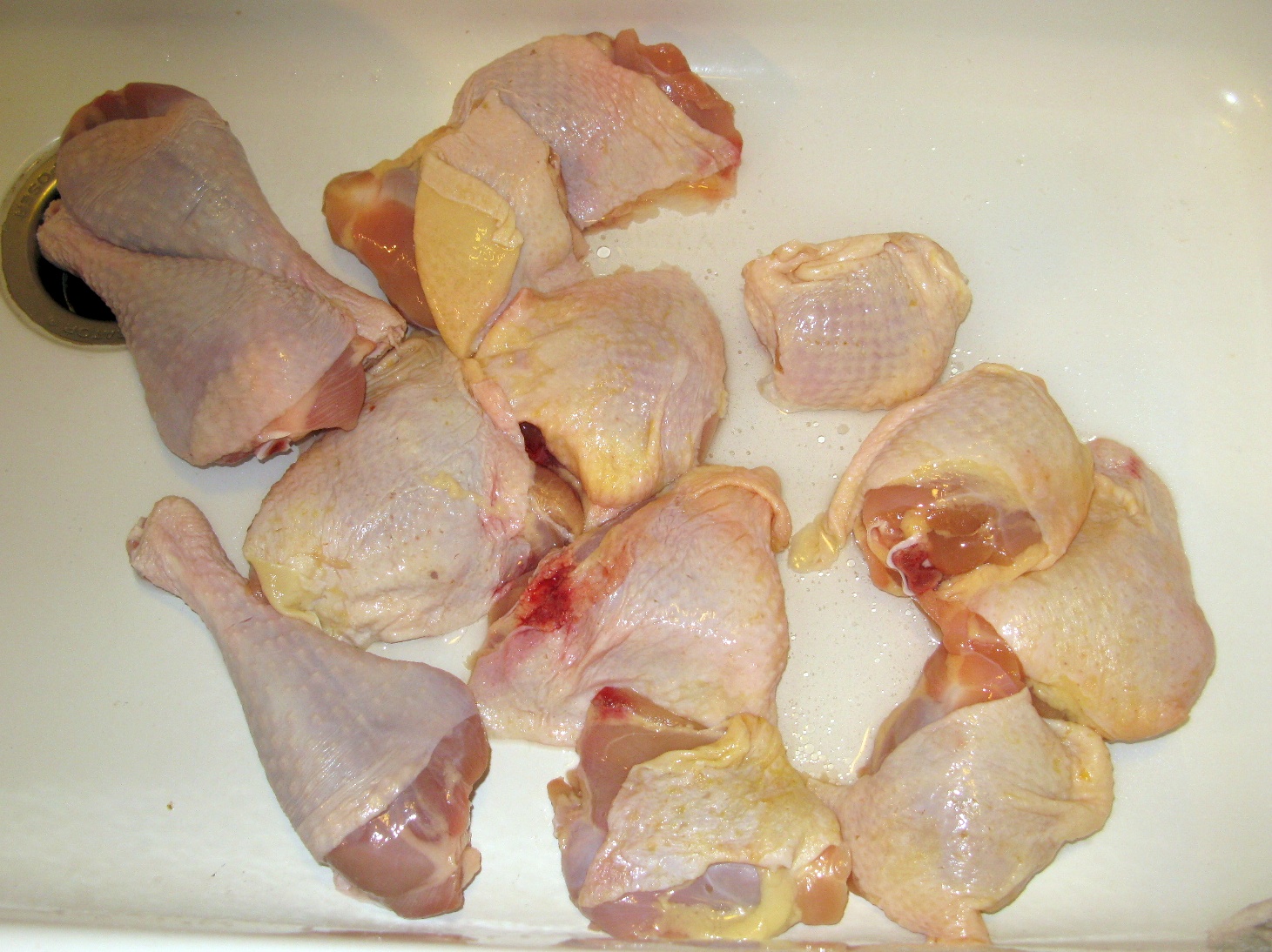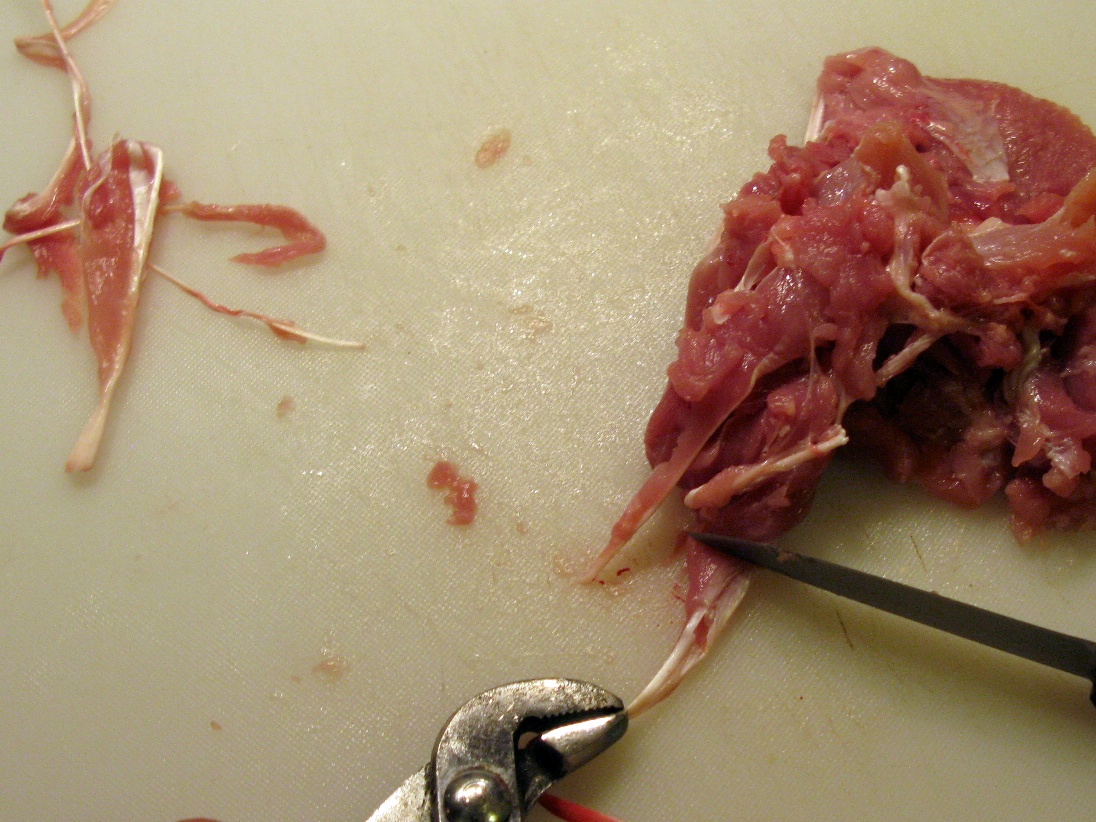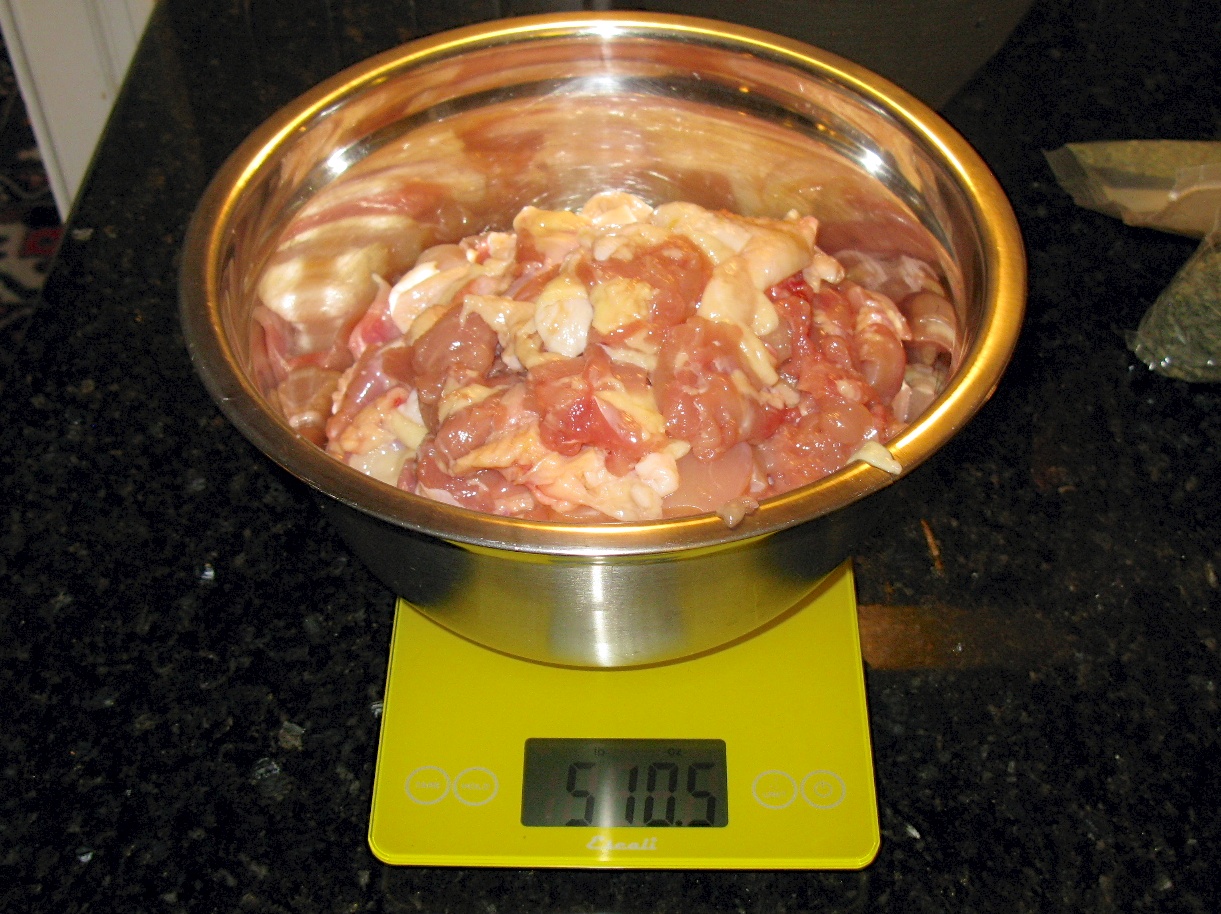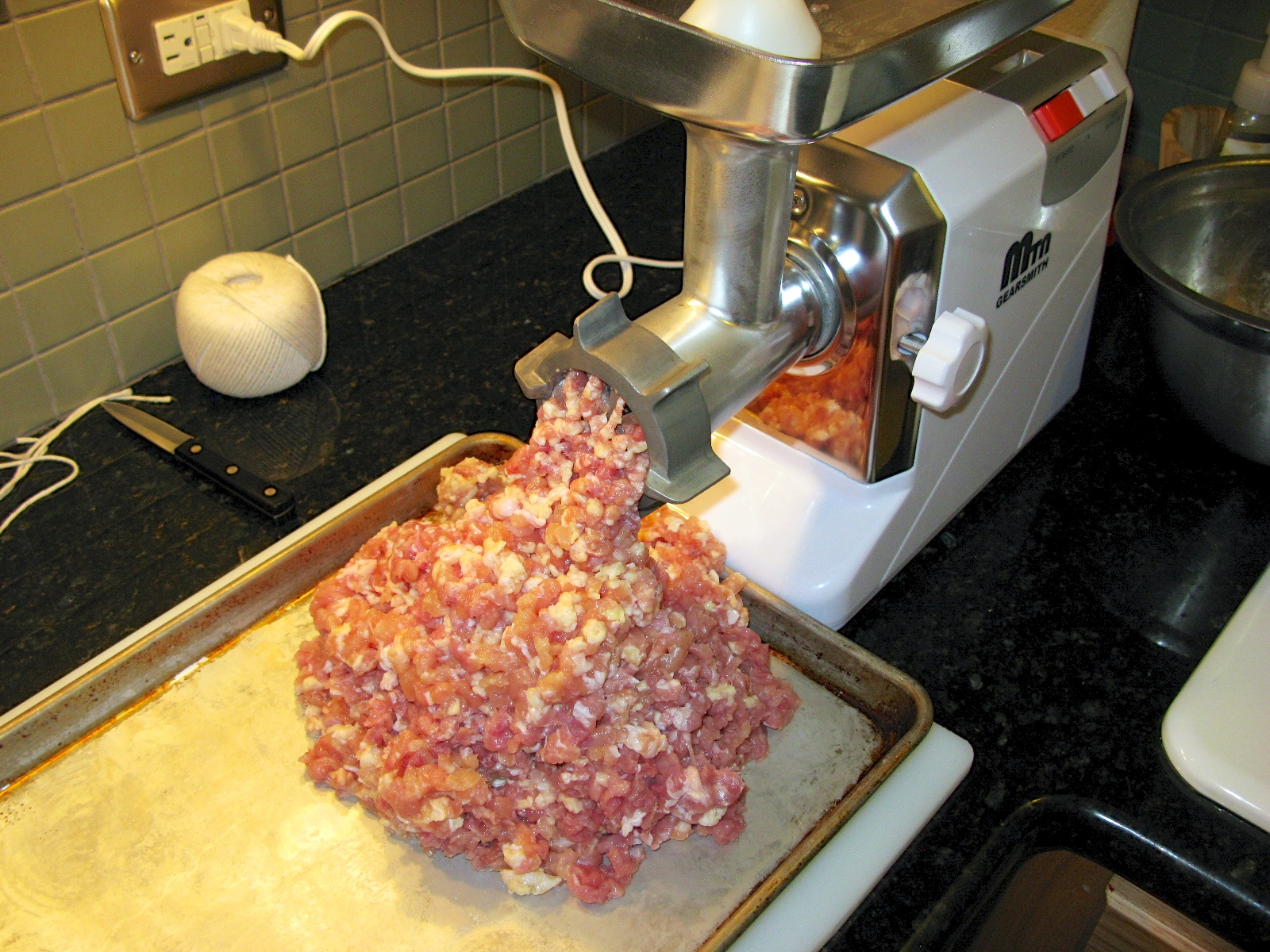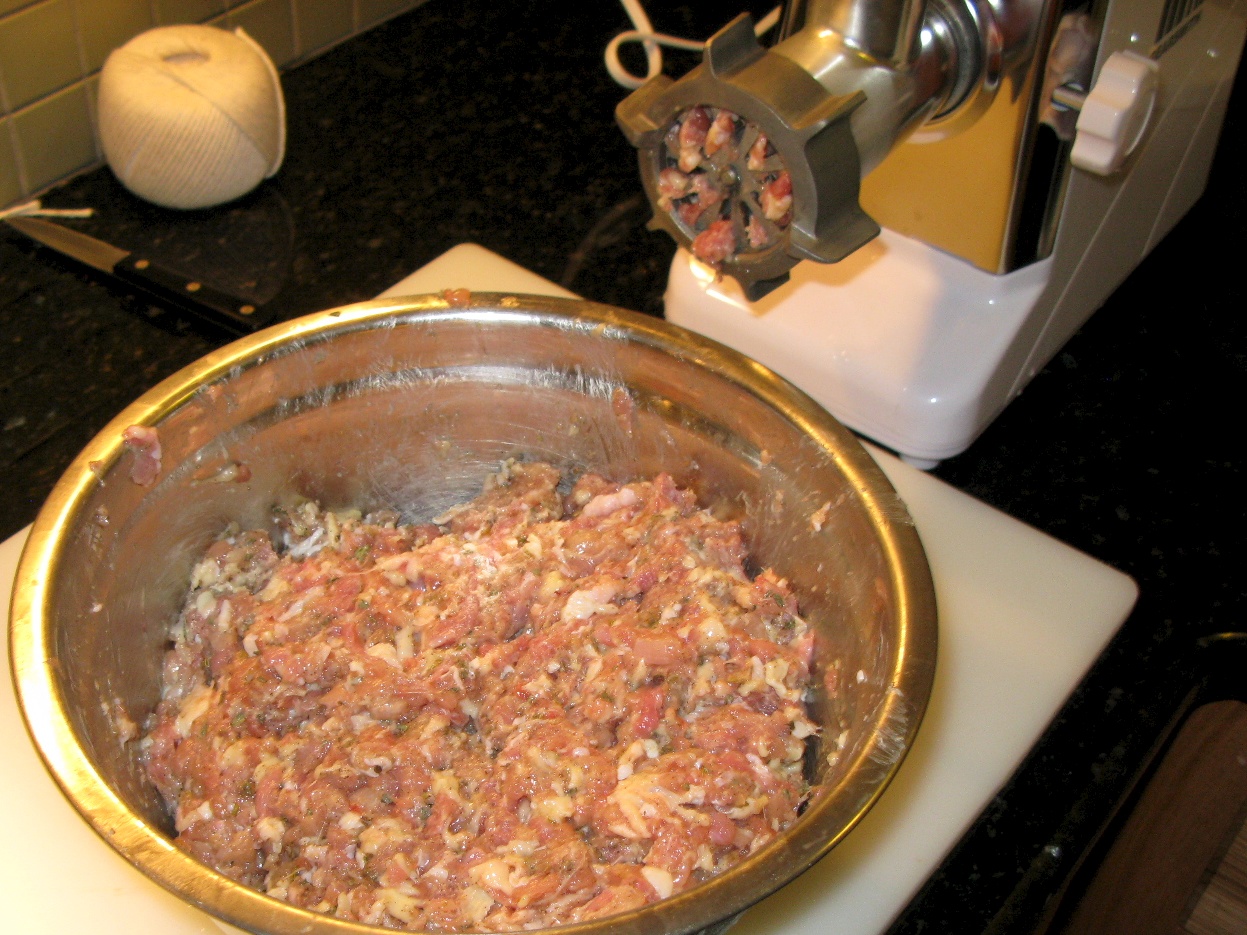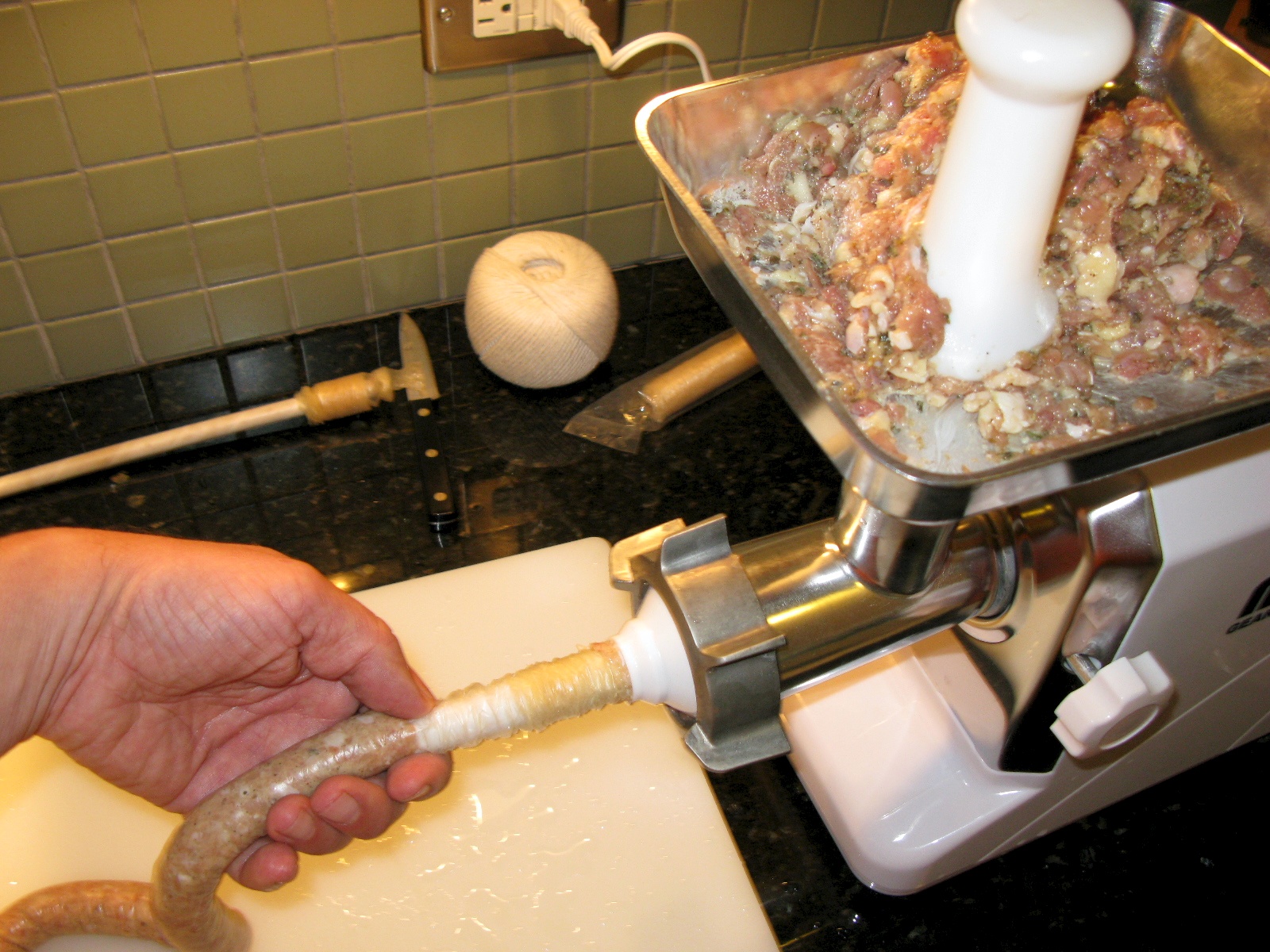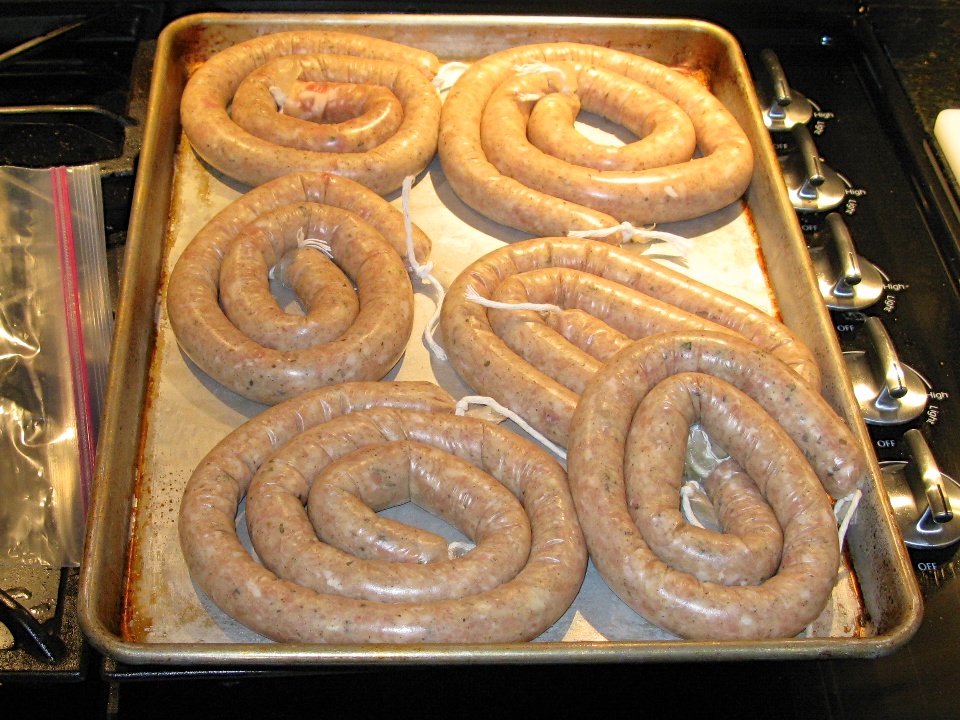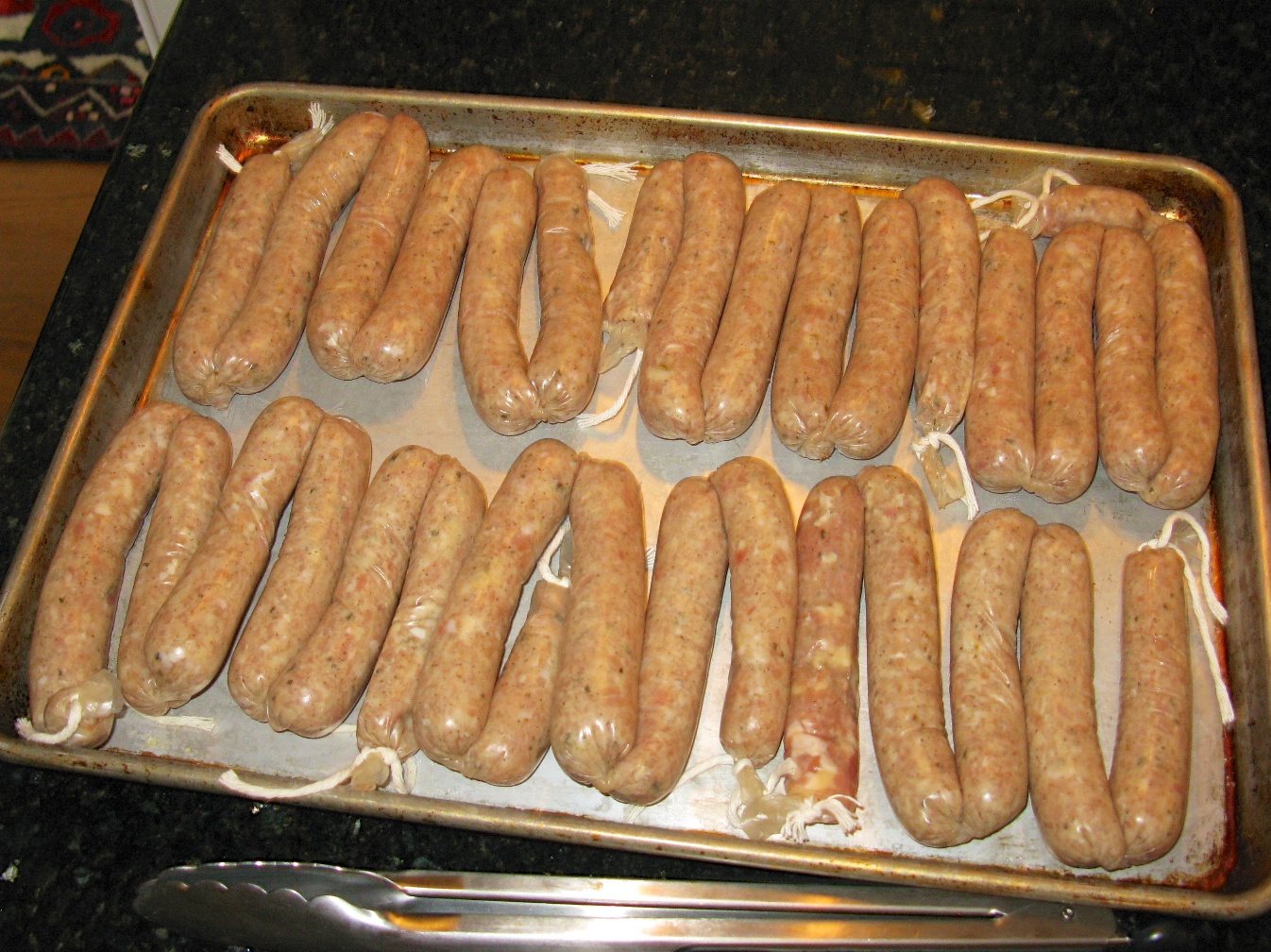 This is a followup to the basic Italian Chicken Sausage Post.
My wife (in four weeks that is) and I thought that the last batch could be improved upon. The principle areas we wanted to address were texture, color and spice level. The large amount of breast meat and the "twice ground" effect of using a grinder without a spacer made a tasty sausage, but one with a texture like that of a nugget that was also very white.
To address this, we used a combination of Turkey and Chicken.
We ended up with about five pounds of meat and used the same spices as before, but doubled the Fennel, Pepper and Dried Basil.
New on the scene is an electric grinder that made life much easier. We used the coarsest setting and processed the batch the same way.
All other processing was the same.  Remember to place the deboned meat into the freezer and then place the ground meat into the freezer to prevent the fat from liquefying during processing.
This sausage had a great Italian taste, a hearty texture and cooked up to an expected light gray.