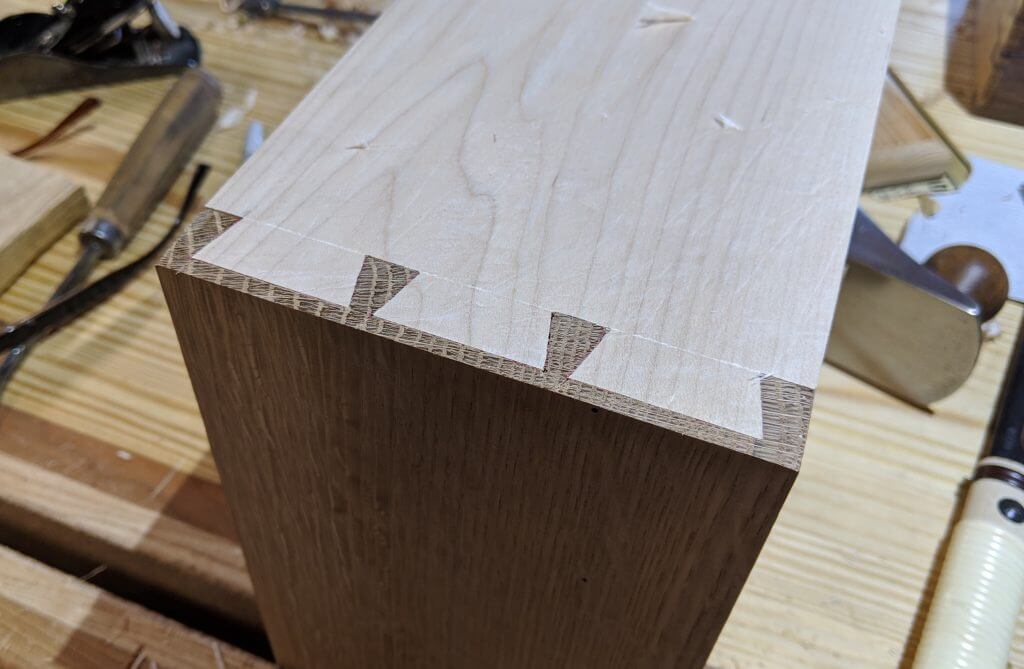 Manual Dovetails with some power tools.
Dovetails are great. Strong, attractive and variable enough to add flair to any project. They are also straight forward with the tools most woodworkers have on-hand. In this writeup I used (in no order) marking gauge, two compasses, protractor, bevel gauge, chisels, bandsaw, square, table saw, fret saw and marking tools. You will find these joints in the night stands and the dresser.
They can also be structural joints such as displayed in the bookcase.
For the sake being on the same page, the term Dovetail on its own refers to standard through dovetails where the pins and the tails go through each joining board and are visible on two sides. A Half Blind Dovetail is a joint where the pins go through the tail board, but the edge of the tail board is buried in the pin board so that only one side of the joint is visible.